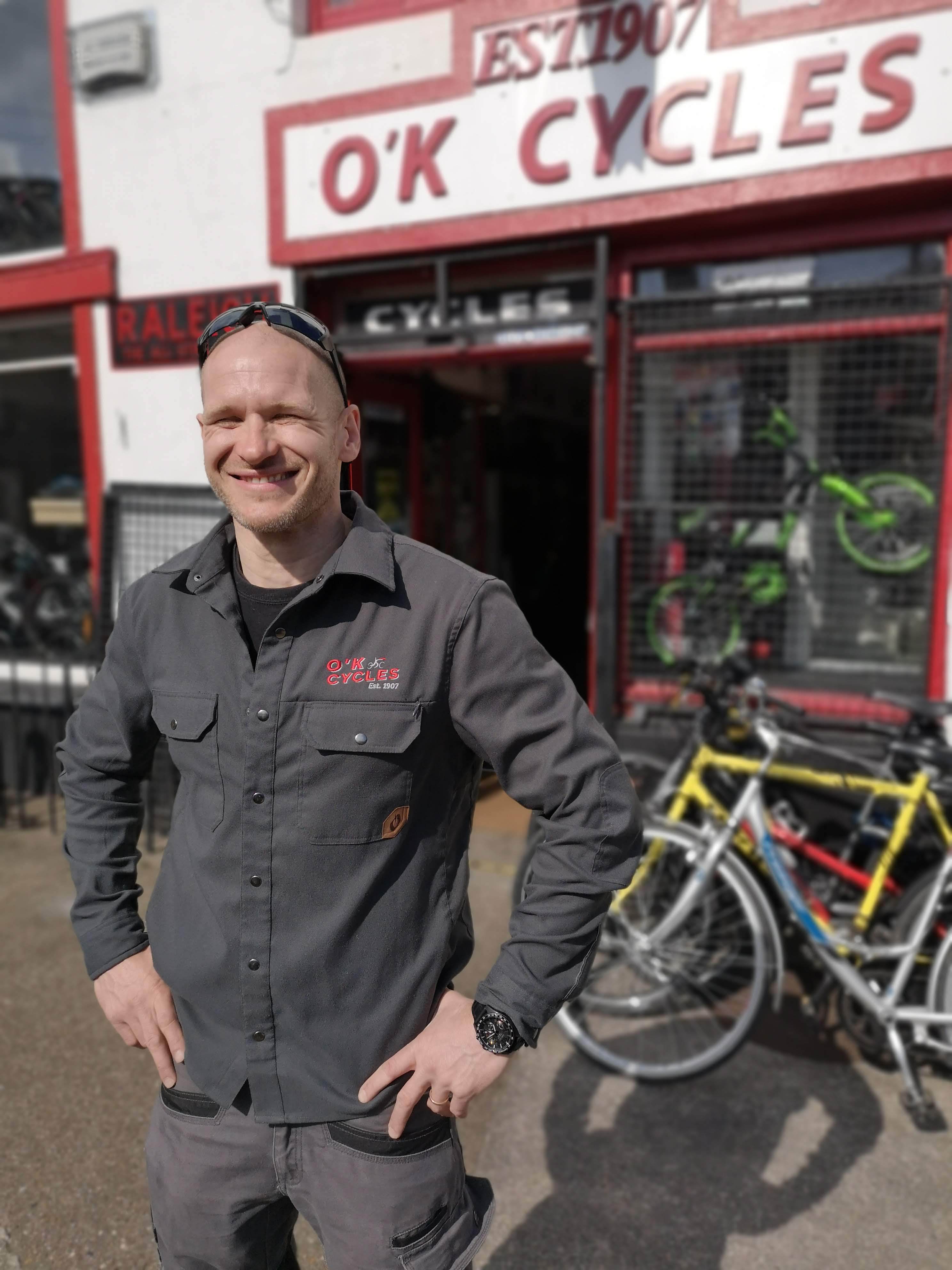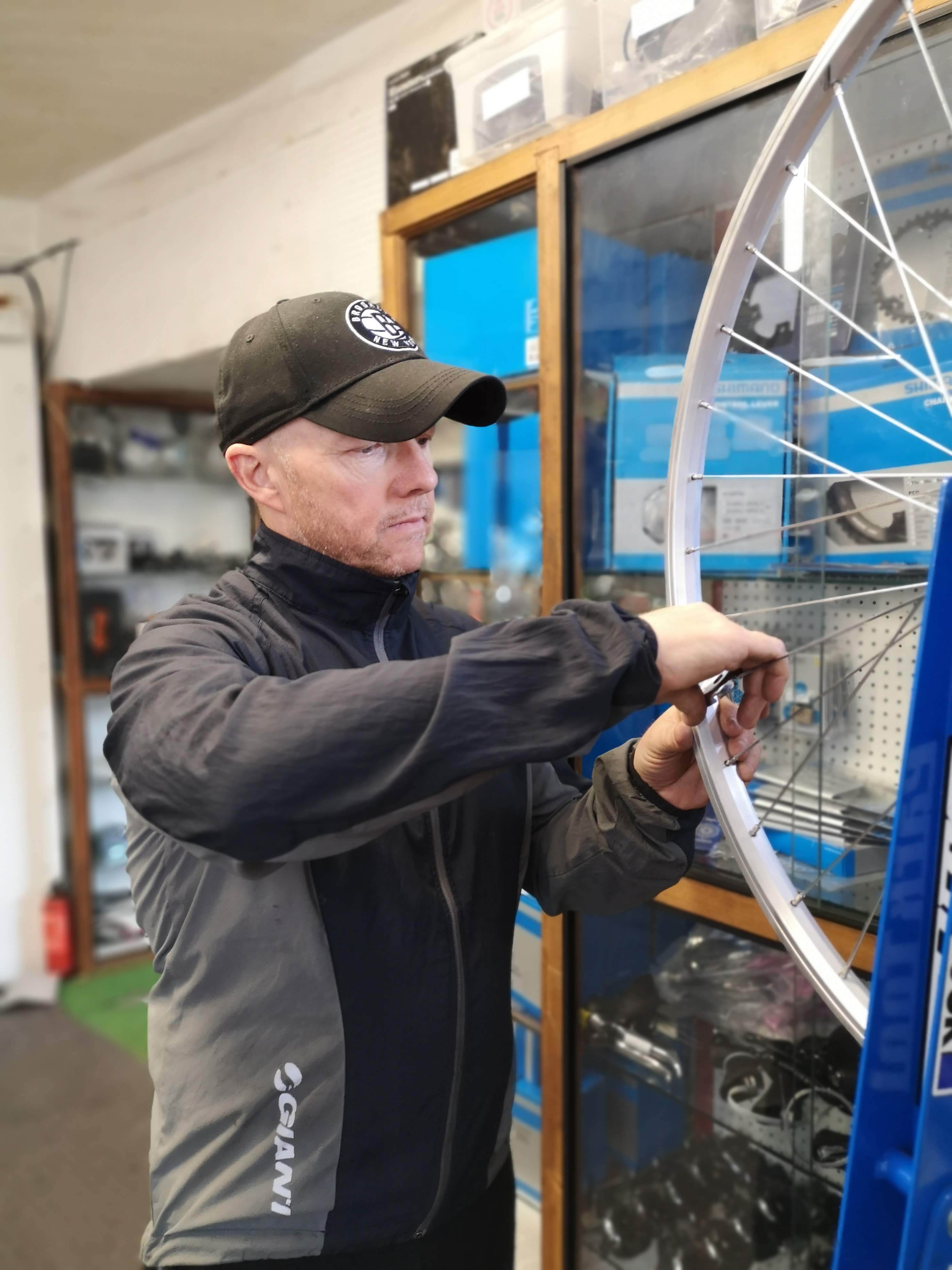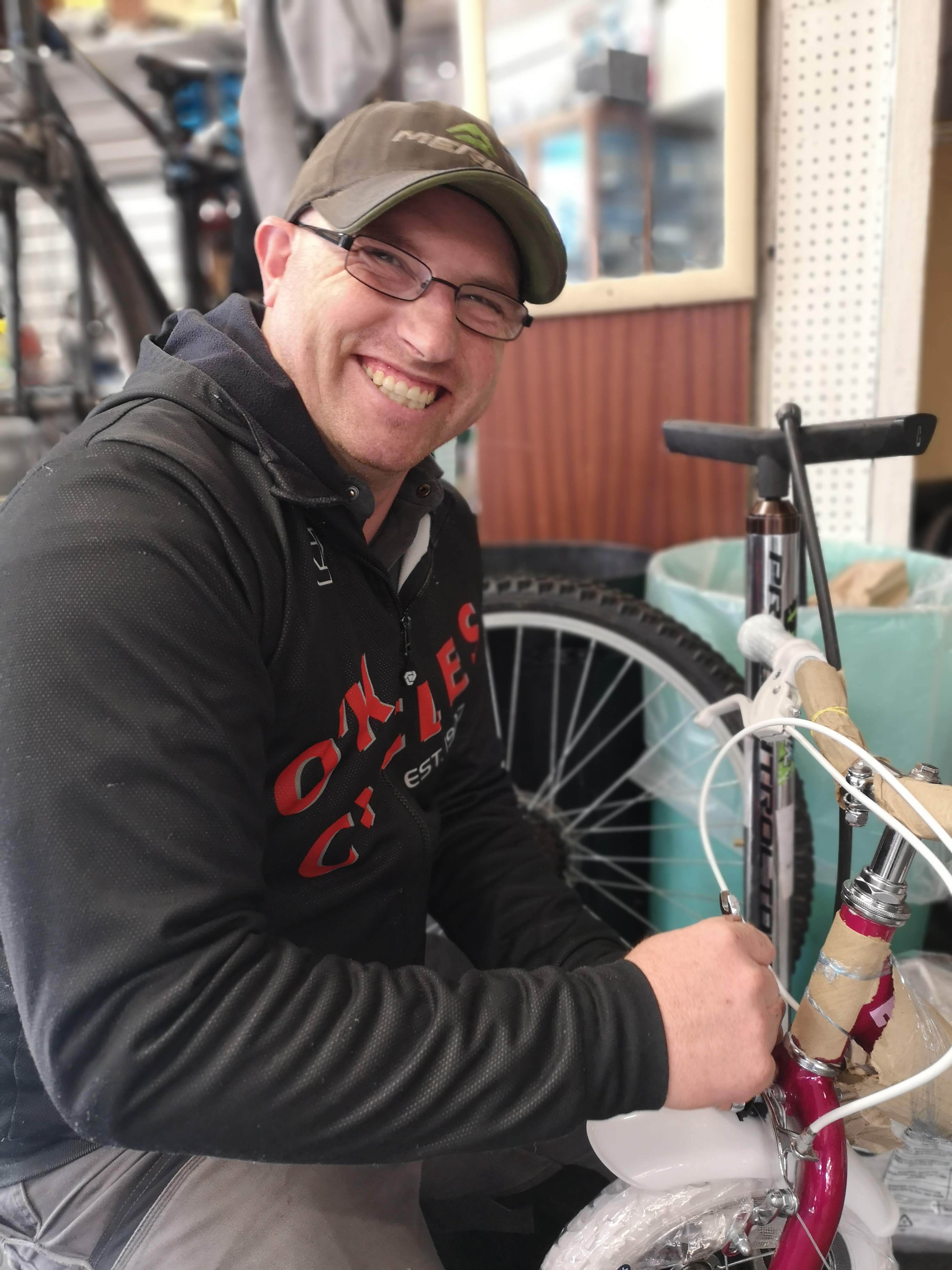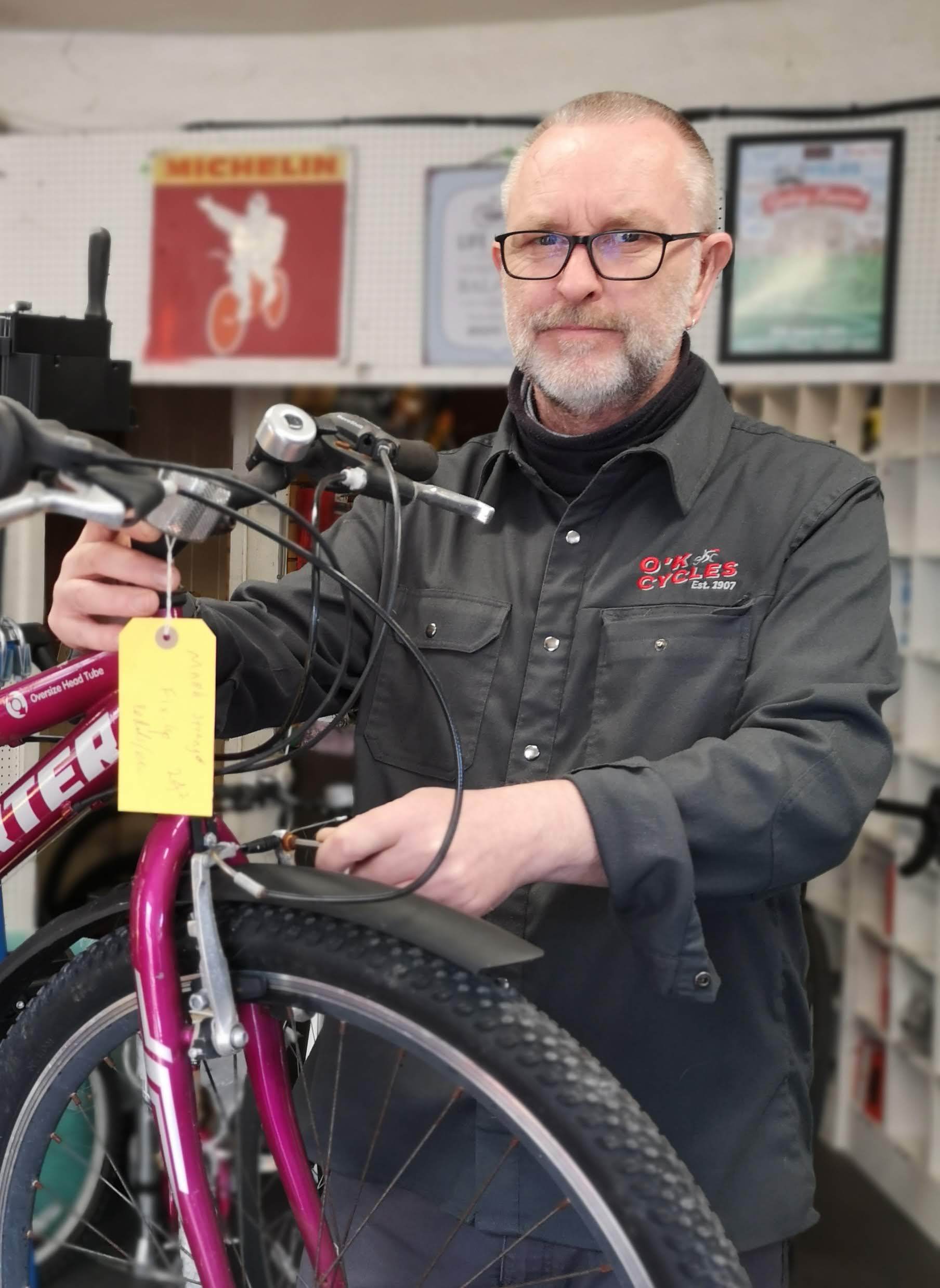 Shane O'Keeffe
Shane is the third generation of the O'Keeffe family to take over the stewardship of the business. He started working part-time in the shop at 12 years old and has been a familiar face to customers ever since then. Having graduated with an Honours Degree in Business Management, Shane travelled extensively throughout Europe, the United States, Australia & Asia, before returning in 2012 to take his place, in the running of the shop from his father, John.
Keith Barry
Keith first joined the team in the shop as a mechanic in 1989, when he was just 18, and has worked periodically with O'K Cycles on and off, ever since. A keen cyclist all his life, Keith took the decision to race competitively and started consistently achieving top ten finishes, whenever he competed. On St Patrick's Day, 2016, he won the hotly contested Kiely Cup, finishing first in a race that culminated just yards from the same spot where Sean Kelly began his historical Time-Trial stage from Carrick to Clonmel, eleven years earlier, in the first edition of the Nissan Classic. He retired from racing at the top, following his success (as he constantly reminds his fellow club mates!). Keith is currently an active member of Carrick Wheelers Cycling Club, one of the most highly regarded clubs in Ireland.
John Kerr
John has been a member of the team for over two decades; he's our odd-job expert and can change a tyre faster than a Formula One team mechanic!
He's at his happiest when he has got a cup of coffee in his hand.
Paul Carroll
Paul joined the O'K Cycles team in 2020 as a mechanic, at the height of the pandemic, due to the boom in cycling's popularity as an outdoor activity. A native of Waterford City, he is one of the founders of Comeragh Cycling Club. From 2014 to 2019, Paul ran the Rebike bike recycling community initiative, taking unwanted bikes, refurbishing and passing them on to people in need, community groups and charity organisations, saving over 1000 bikes from the scrapheap in this 5-year period. He has worked in the pharma industrial sector, motor trade, as well as bike shops in Waterford and Limerick, picking up qualifications in Shimano T.E.C., Bosch E-Bike diagnostics and repair, as well as qualifying as a C&G accredited Professional Bicycle Mechanic. Happiest with sleeves rolled up and a spanner in his hand, Paul looks after the day-to-day running of the O'K Cycles workshop.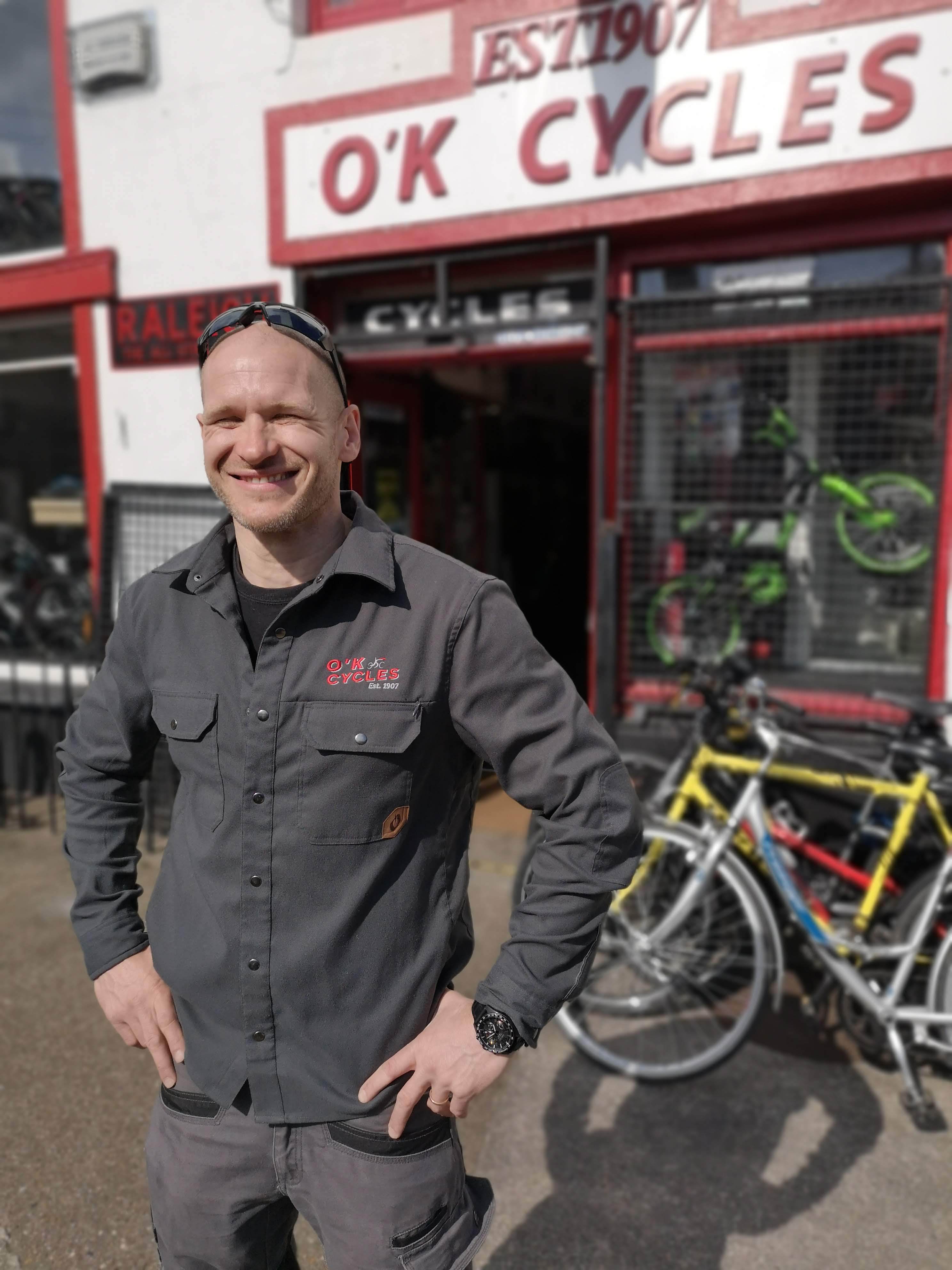 Shane O'Keeffe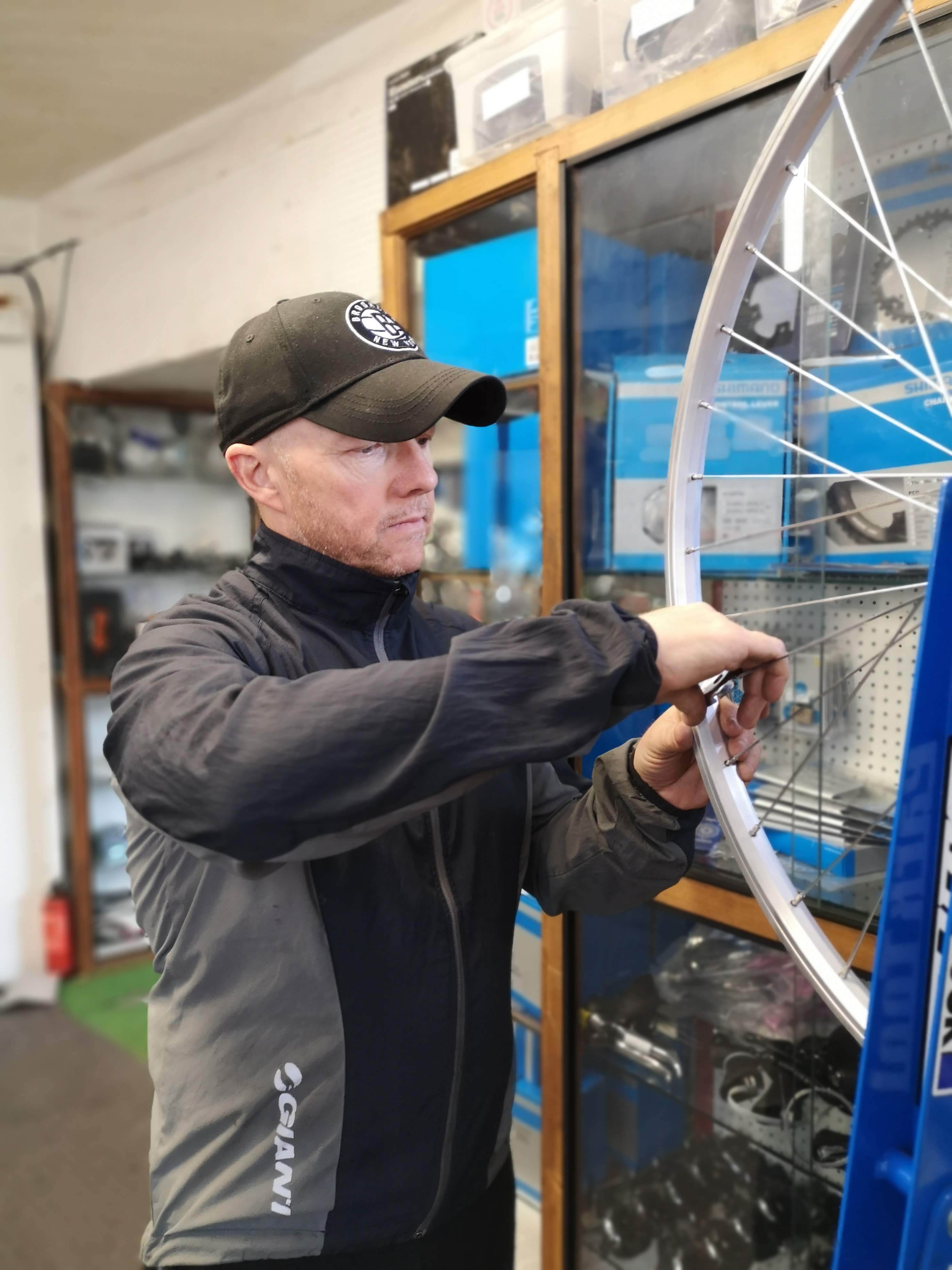 Keith Barry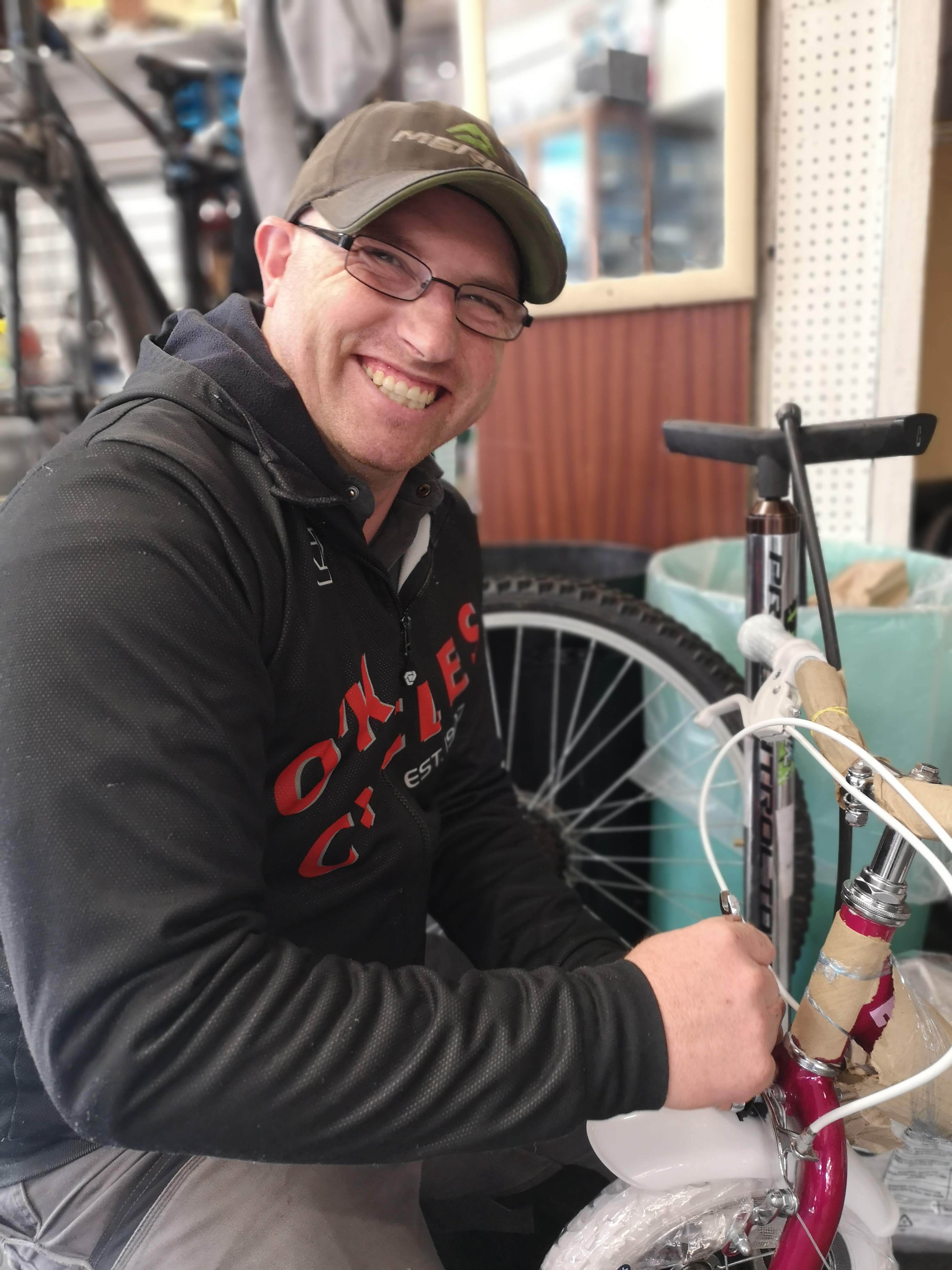 John Kerr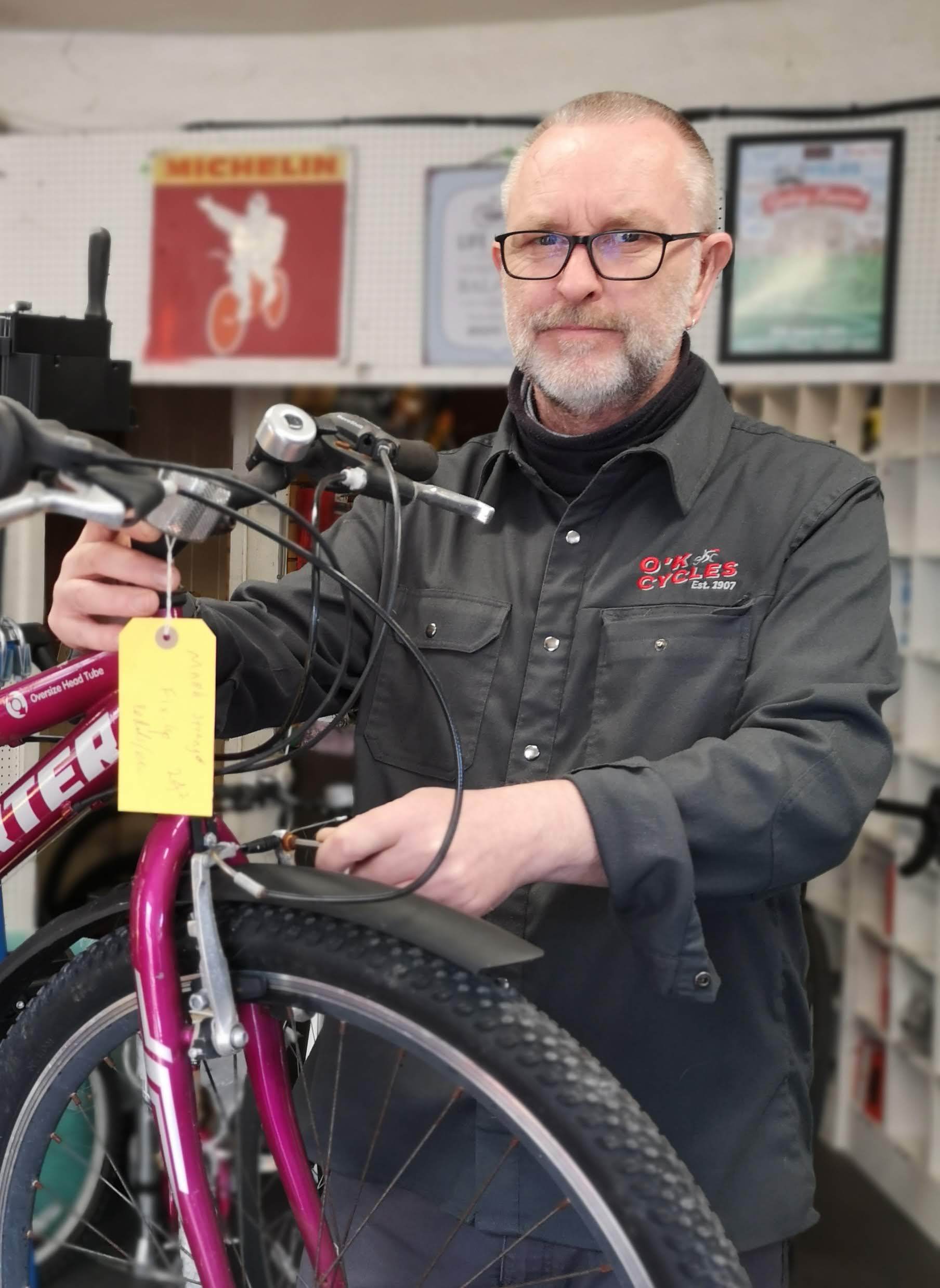 Paul Carroll